.
.
Join Our Network 
At the Centre for Health, Exercise & Sports Medicine (CHESM) we have established a network from around the world.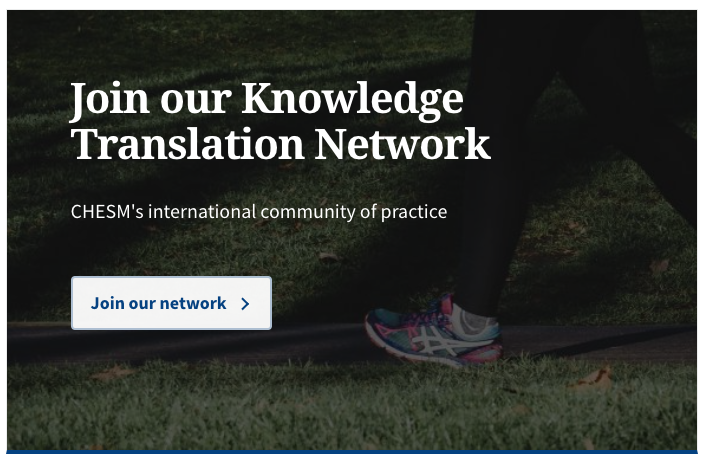 Join our Knowledge Translation Network to stay in the loop about: 
Our research findings

Opportunities to

volunteer/participate in studies

Opportunities to

collaborate with us on our research

 activities.
Access to other

patient and clinician resources

that are developed by CHESM as a result of our studies.
Also follow us on our socials: